Why break the bank on a new pair of sneaks when you can revamp your old ones at little to no cost? With 10 design ideas fit for any style or shoe, these simple hacks will keep you from ever wanting to toss your kicks again.
3. Painted sprinkles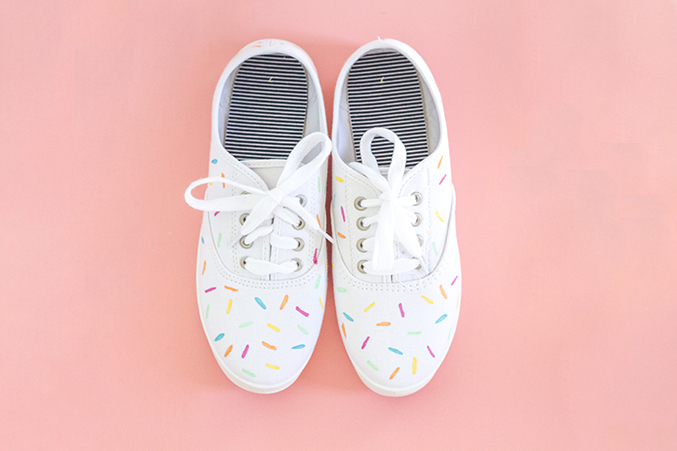 Easy, playful and perfect for summer!
4. Glitter
This is a literal example of that catchy saying, "She who leaves a trail of glitter is never forgotten."
5. Pattern
We're saying yes to this colorful summer DIY project, and you should too!
6. Lace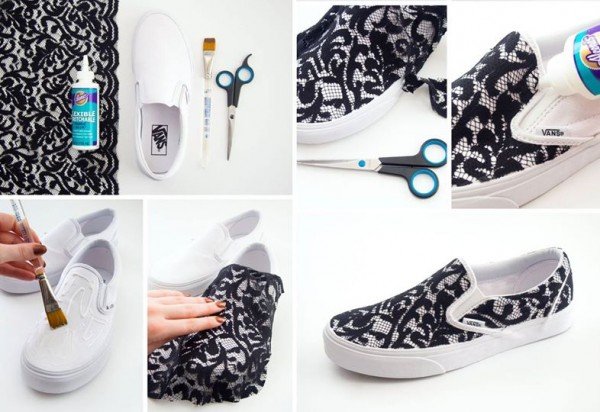 The chicest slip-on Vans we have ever seen.
7. Leopard print
It's amazing what a whole lot of paint can do.
8. Stencil
It's time to think outside the box when it comes to stencils!
9. Embroidered
These might take a little more time to make than the rest of the options on our list, but we don't care!
10. Fabric
With this girly upgrade, your kicks will always be one-of-a-kind!